ADR Mediation Tool features
How to learn from the past negotiations of the ADR mediation? ADR MediationTool generates reports in PDF file format containing the tracked negotiation rounds data and plotted trends. The generated report can be sent at the e-mail address of choice or it can be archived on the iPhone.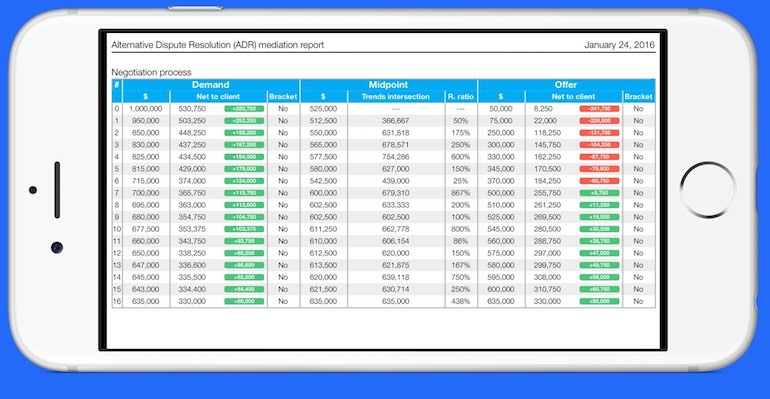 Reports analysis helps improving the next negotiation strategy. It allows identifying the opponent applied tactics and learning the opponent's pattern of behaviour.
Past negotiations can be easily replayed with the ADR MediationTool , practicing tactics variations for exercise.